Swivel: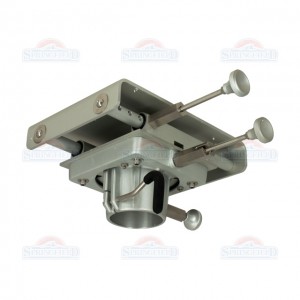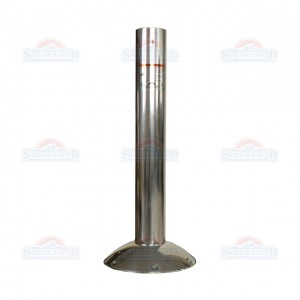 For the most demanding work boat or pleasure boat applications, Springfield Marine's Heavy-Duty Slide and Swivel is designed for a fixed pedestal. Offers superior design for rugged service and wobble free control.
Bentley's part#
Features:
1/4″ thick aluminum swivel plate
10-1/2″ x 14-1/2″ x 1/4″ aluminum formed slide plate
Cast, milled, and anodized swivel clamps.
Locks onto a 4″ post with a stainless steel pin

Swivel rotates internally on 1/2″ HDPE bearings for a smooth operation in any position
Three lock nut backed bolts provide tension adjustment on the swivel bearing to eliminate any unwanted movement
Swivel control handle has a lockout Position, that allows for a free swivel operation
Large, easy to reach and grip control knobs
Smooth, precise movement in both the slide and swivel operations
6-7/8″ of total slide travel
Anodized finish
 Pedestal:
This recently redesigned elite aluminum fixed height pedestal is very sturdy and a lovely compliment to your elite seat.
12″ diameter polished aluminum cast base
11″ hole pattern and 6 fasteners
24″ pedestal
4″ diameter brite dip anodized aluminum post, .213″ wall thickness
Post is sized and pressed into base, then rim welded for stability